About Project SHAN
Project Saaf Hawa Aur Naagrik is an endeavor to sensitise the common man about air pollution and its harmful effects on health and quality of life. By increasing awareness among the citizens, we wish to increase their participation and engagement in government and citizen driven initiatives to clean the air and thus positively impact their health and well-being.
By using a multi-pronged communication strategy, through project SHAN, we aim to reach out to schools, colleges, RWA's as well as urban slums & villages in the Delhi-NCR area. Our team will be sensitizing the local community through multi-lingual outreach material and in-person workshops.

Project Name
SHAN in Urdu signifies prestige and honour. This name will help add to the responsibility of the target audience to work towards clean air with pride and commitment. While the project attempts to create awareness about the need for clean air (Saaf Hawa), it is important to emphasize the need for active participation and the responsibility and dedication of each citizen (Naagrik) to work towards clean air.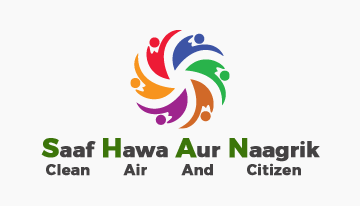 Public Affairs Section, US Embassy, New Delhi
The U.S. Embassy New Delhi Office of Public Affairs:
Effectively communicates U.S. foreign policy priorities, and engages the Indian public to enhance their understanding of and support for the values and policies of the United States.
Increases mutual understanding between the people of the United States and the people of India by means of educational and cultural exchange that assist in the development of peaceful relations.
About Lung Care Foundation
Lung Care Foundation is a social impact trust working towards "Care & Cure of 2.6 Billion Lungs in India" by developing lung health services and programs and advocating for clean air by highlighting the health ill-effects of air pollution, dust, smoking and poor lifestyles. LCF has organized health camps for over 2000 individuals, addressed 15000+ individuals in-person at the invitation of various social and professional bodies, reached millions of individuals through videos, created network of passionate doctors across India advocating for clean air wanting to work on the issues and has strong school network with Breathe Easy Stay Tough (BEST) school clubs across India influencing thousands of school students and families.